Legendary jazz guitarist John McLaughlin will visit the National Concert Hall in May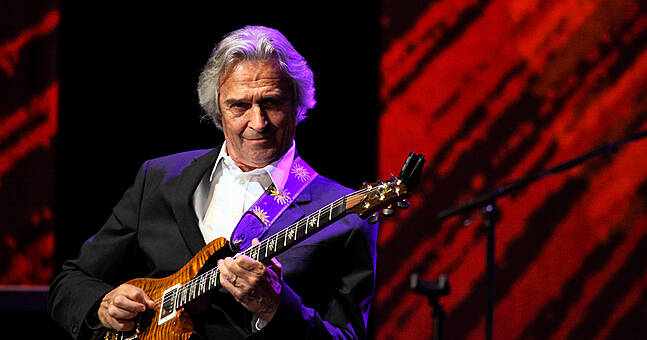 Pioneering musician John McLaughlin is considered one of the most important jazz guitarists of the 20th century.
John McLaughlin and his band 4th Dimension will perform in Dublin at the National Concert Hall on May 26.
Early in his long career, McLaughlin worked with musical innovators like Alexis Korner, Georgie Fame and the Blue Flames, and the Graham Bond Organization. He then led the Mahavishnu Orchestra, a jazz fusion group formed in New York in 1971.
Shortly after moving to the United States in 1969, the guitarist began working with Miles Davis. He has performed on many of Davis' most famous albums, including In a silent way, Vive-Mal, In the corner, Lots of fun and A tribute to Jack Johnson. In the 1970s Drink of female dogsMcLaughlin even had a track named after him.
His reputation as an unrivaled instrumentalist led him to record sessions with the Rolling Stones, Carlos Santana, Wayne Shorter, Larry Coryell and the Los Angeles Symphony Orchestra.
McLaughlin has received several notable awards, including "Guitarist of the Year" and "Best Jazz Guitarist" from magazines such as Downbeat and Guitar. In 2018, he won a Grammy Award for Best Improvised Jazz Solo.
His band 4th Dimension brings together a diverse coalition of international musicians to create a complex blend of musical styles while continuing with the traditional spontaneity of jazz.
John McLaughlin and his band 4th Dimension will be at the National Concert Hall in Dublin on May 26.
Tickets are available here: