Moby reworks his hits for an orchestral album | OUTInPerth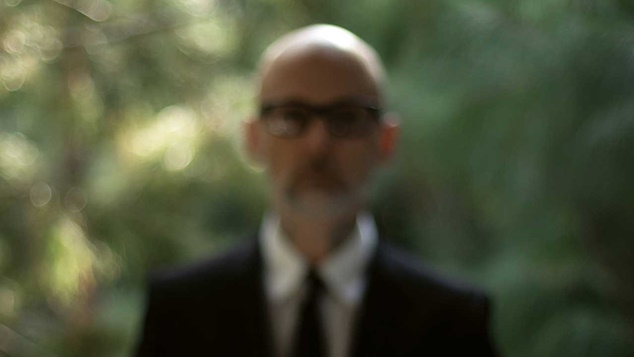 Moby's next album is named Reprise and he reworked his previous hits for an orchestra and teamed up with an interesting mix of collaborators.
Planned release on a renowned classical label Deutsche Grammophon, the new record breathes new life into some of your favorite Moby hits, adding an interesting mix of vocals.
Natural blues from the sale of several million Moby To play the album is one of the songs that have a new life. For this version, he called on singers Gregory Porter and Amythyst Kiah.
While Porter is a well-known soul singer with his own successful career, Kiah is a lesser-known quantity. Moby shared that he ran into her when someone sent him a YouTube clip of Kiah singing Vera Hall Problem so hard, Soon the two were in the studio recording the vocals for his new orchestral version of one of his greatest hits.
The next step was to contact soul singer Gregory Porter to see if he would be interested in singing on the new version of the song as well, and then they added percussion, guitars, piano and a string quartet. The big step, however, was to add a full orchestra, which was recorded in Budapest.
The last item was to add a gospel choir, but when the Covid-19 pandemic hit, Moby realized that social distancing was going to make recording a choir very difficult. The solution was to record each singer in the choir individually and then mix them together – a colossal task.
Through the new album, Moby revisits the melody of his long career, including his first hits Go, as good as Porcelain featuring the voice of Jim James from My Morning Jacket, and new versions of Extreme Ways, we're all made of stars, why does my heart feel so bad and Life Me Up.
Moby teams up with Icelandic pianist Vikingur Ólafsson for a new take on God moving on the face of the waters, while The lonely night is performed with Kris Kirstofferson and Mark Lanegan.
The album also includes a cover of David Bowie Hero. Bowie and Moby were close friends and lived on the same street in New York City.
Scheduled to coincide with the release of the new album is Moby doc, a film that traces his journey from his teenage years to that of an international superstar. Moby has already shared his trip via two autobiographies To play and Everything collapses.
Reprise is released on May 28.
PIO staff
---

You can support our work by subscribing to our Patreon
or by contributing to our GoFundMe campaign.
Tags: Amythyst Kiah, Gregory Porter, Jim James, Kris Kirstofferson, Mark Lanegan, Moby, orchestra, Reprise, Vikingur Ólafsson